Branch buildings in Hungary
I honestly don't have a lot of information about these buildings. If some of the more recently returned missionaries could write to me about these buildings, anything they think might be of interest, that would be great. All I know about them is that they are both in Budapest. The white building is in Kispest and was just about finished when I took these pictures. That was the summer of 1998. You can see in the second picture that it isn't finished yet - there is wiring for a light fixture above the door, but no fixture.
The other building is (I believe) on Tihany Ter, which is a different part of Pest. I didn't serve there, so I'm not familiar enough with it to describe where it is. The building is finished and is very nice, inside and out. I attended a concert there, which was well attended. I tried to take a picture of the inside, but it didn't come out at all. The main room has hardwood floors and looks very nice.
These are obviously not all of the buildings that are currently being used in Hungary. These are the only pictures I have, though. Please, if anyone else has pictures (as I sure you do), please send them to me. You can either scan them and email them to me, let me know where to download them, or send me prints and I will scan them. If you have prints to send me, email me and I'll let you know where to send them.
Kispest Branch House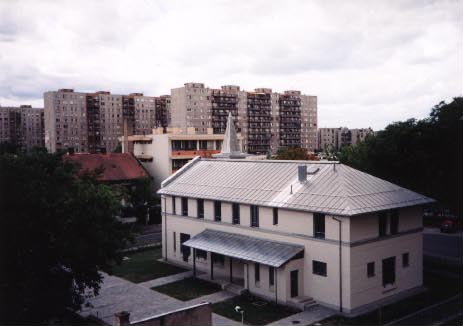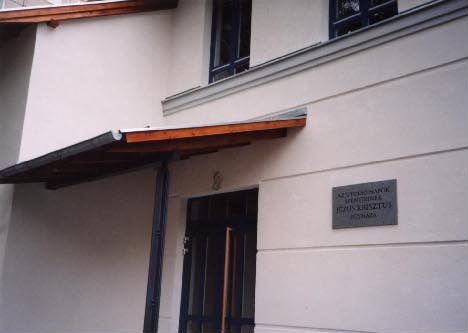 Tihany Ter Building (I think!)